Maquettes Available Now!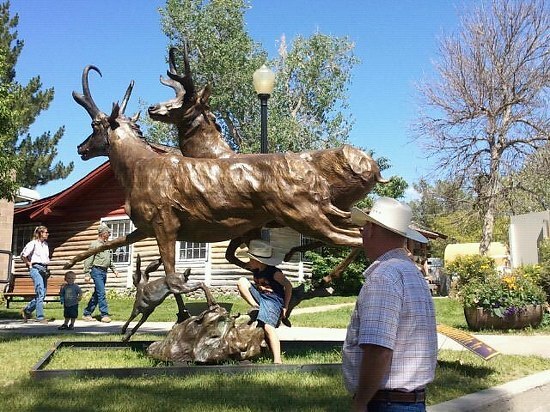 Jerry Palen is proud to be working with the Wyoming Pioneer Association with his bronze titled "Runnin' With The Big Boys."
The bronze will be dedicated August 16, 2012 at 1:30 p.m. at the Ruthe James Williams Center near the Wyoming Pioneer Museum.
Numbered maquettes of this wonderful piece are available for $3,500 each from the Wyoming Pioneer Association in your choice of traditional bronze or colored patina finish. Only 24 will be made before the mold is broken.
Call 307-334-2929 for additional details!